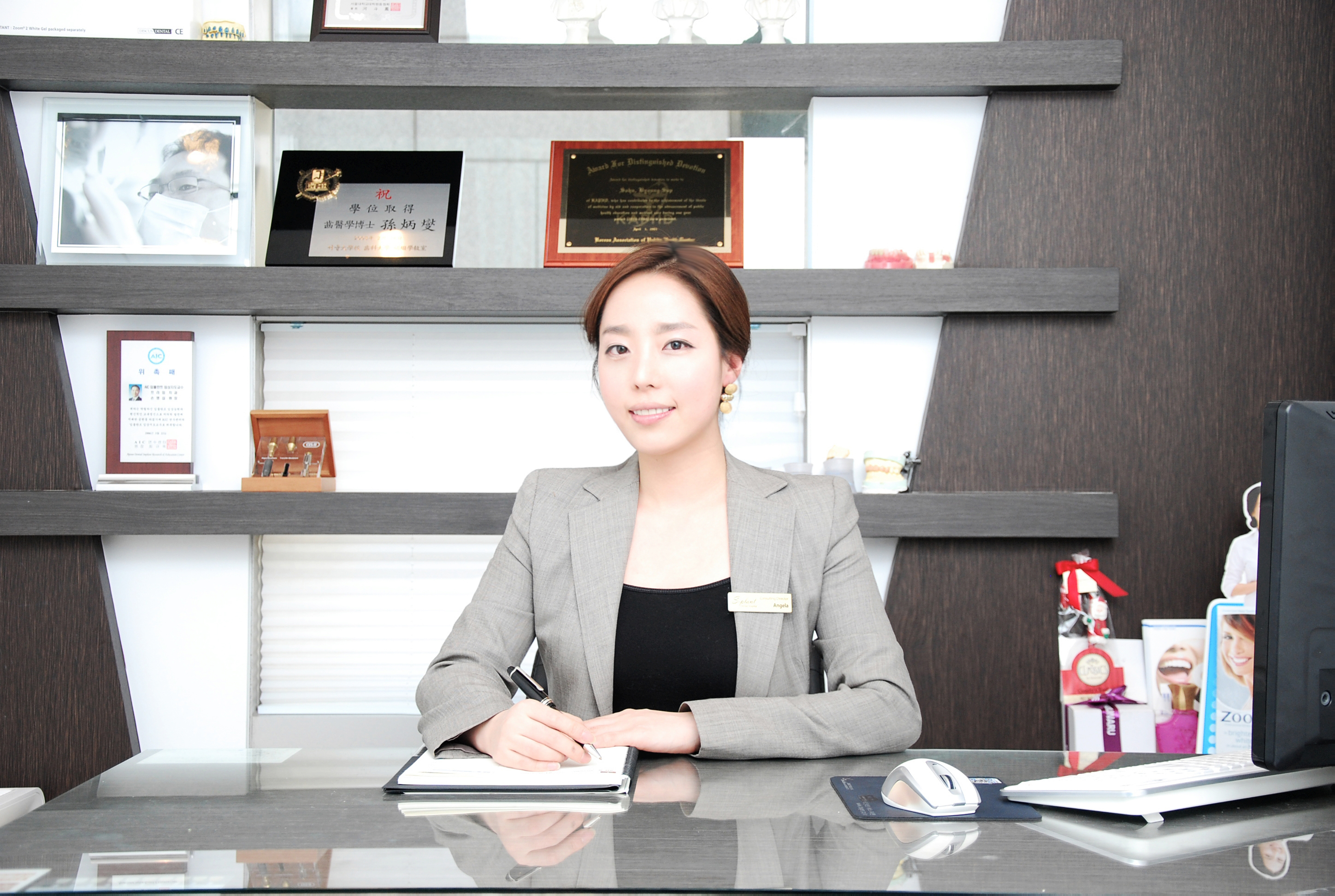 Please introduce yourself
Hello, I am Nayoung Angela Kook, working at the International Dental Care Center in S-PLANT Dental Hospital. I majored in hotel management in Switzerland and I have always been interested in hospitality industry for a long time. When I worked at the hotel after graduation, I had a chance to help translate foreign patients at the request of a friend who was a dentist. Upon that opportunity, I found medical tourism is a fascinating field and I came to challenge the international medical field to broadly publicize Korea's high quality dental technology and services to global customers who visit Korea.
Please tell us what you are doing at S-PLANT Dental Hospital.
I am currently the part leader of the S-PLANT International Dental Care Center and provide total dental concierge services for those who visit Korea from all over the world as well as who reside in Korea for our exclusive dental services. The dental concierge service basically includes interpretation, answering enquiries and arranging appointment via email and phone call but above all, listening to the patients is the most important role of my job. Foreign patients may feel nervous or uncomfortable about getting dental treatment in unfamiliar country. I play an important role in helping to alleviate any anxiety patients may have. I make them feel welcome in the practice so that they feel positive and comfortable about accessing needed, dentist-recommended treatment. I'm with foreign patients every step of the way whether it's before, during or after the appointment also regularly talk with them, answer their questions and educate them about treatment options, and reassure them regarding upcoming procedures. Because I believe that bond encourages patients to continue visiting and keep their smiles healthy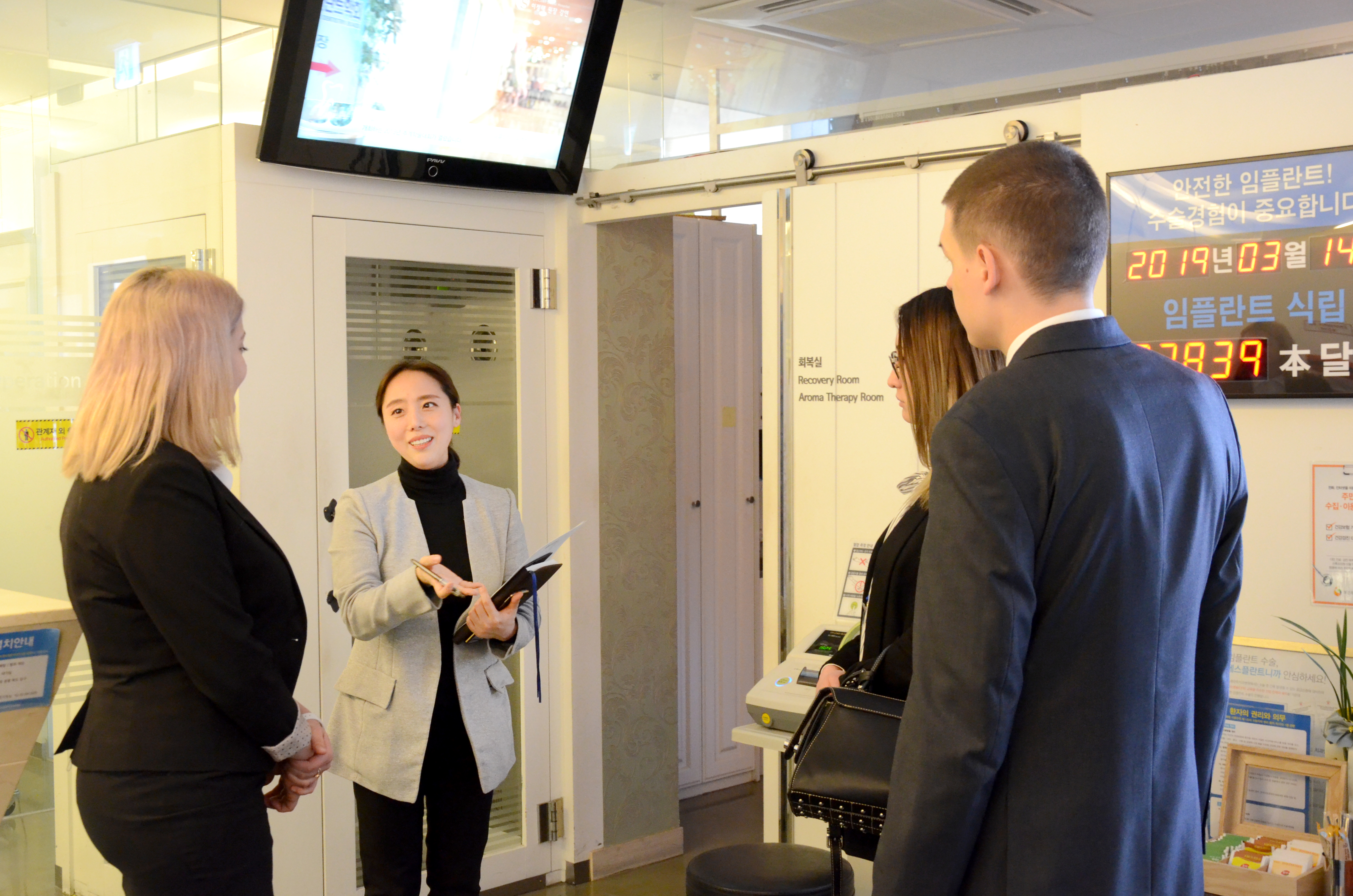 We wonder about the reason why foreigners visit S-PLANT Dental Hospital.
What is so special about S-PLANT Dental Hospital?
S-PLANT Dental Hospital provide one-stop dental solutions under one roof since we are a complete dental facility and incorporating the latest dental technology into our practice so as to give patients innovative, leading edge treatments to personalized care which are safer, faster, more convenient and more effective. In particular S-PLANT is specialized in 3D virtual implants planning for implant positions using cone beam CT data and this improve the accuracy of implant placement. And also by flapless implant surgery using surgical guide can shortens treatment times, surgery times and reduces swelling. In addition, S-PLANT has utilized an in-house dental laboratory which is a true advantage. By providing in-house dental laboratory that is capable of producing all types of dental work to fit many of our foreign patients' needs such as fast and efficient turnaround time for those having limited time schedules and continued personalized service including instant correction and adjustment during the dental treatment and maintenance afterward. Also CEREC restoration services produced by our lab, CEREC 3D allows patients cosmetic dental work to be completed in just one appointment. From simple fillings, inlays to partial crowns, full crowns to veneers. We deliver results that foreign patients will be happy with, all in a single visit.
How do medical tourists solve problems such as accommodation, meals, transfers, and emergency calls?
What kind of services are provided?
Since dental treatment does not require hospitalization and therefore does not have an inpatient room. We cooperate with a few hotels near by the hospital to assist our patients with accommodation booking upon request. Airport pick-up is also available as well as emergency contact network running 24 hours 7 days.

What are the three most common questions asked by foreign customers and the answer to those questions?
Q: How many trips to the Korea will I need to make?
A: The number of different implant procedures will have a bearing on the duration of your stay, as well as your body's own proclivity to heal. Most patients require conventional dental implants, which necessitate two trips over a three-to-six month period. Any required tooth extractions or bone graft will be performed on your first trip. After your gums/bone have been allowed to heal – around three to six months – you will return to have the abutment fitted and crown placed. Each trip requires three to seven days.
Q: How painful is the dental implant procedure?
A: Although discomfort varies from person to person, most patients say it was much less discomfort than they thought it would be. During the surgical procedure, you will be given an anesthetic, so you will feel little or no discomfort.
Q: How long will my implants last?
A: When properly placed and maintained, dental implants can last up to 25 years. You will need to care for your new teeth in the same way as your old, with proper brushing, flossing and regular dentist visits for cleaning.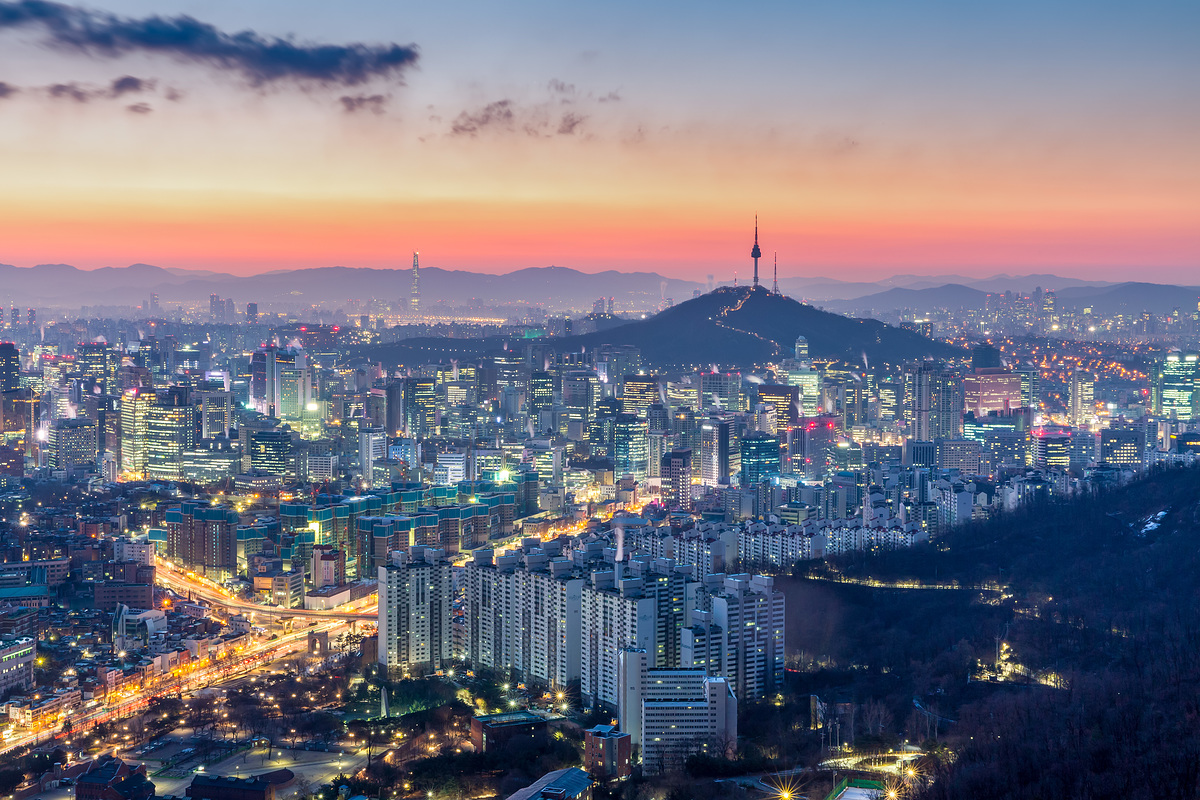 There of course are hardships working in a position to deal with foreigners, but there must be good points, too.
When would you say is the most rewarding?
My job allows me to have so many rewarding moments and I love being able to touch a patient's life in a positive way. Especially helping patients who came from far across the world achieve a healthy smile and confidence is the best part of my day. There's nothing better than seeing a patient satisfied and pain-free. Foreign Patient leave Korea smiling, gratitude can make the occasional workplace challenge worth it.
Lastly, which spots in Gangnam do you recommend?
Bongeunsa is a Buddhist Temple in the center of Gangnam. This is a display of Korea's traditional past set right in the middle of a busy metropolitan area. You move from the hustle of the city to the serenity of the Buddhist mantras and peaceful landscape in just moments. There is even a temple stay that allows you to bed down at the Buddhist temple overnight to learn about the Buddha's teachings.
---